deepundergroundpoetry.com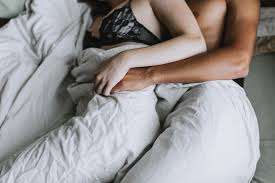 Waking
Rising out of the fog of dreams
to the warmth of your skin
against mine.

Totally amazed
all over again
that you want to be a part of my life.

I lie still and breath in
your fragrance,
it gives my soul meaning.

Delicately I pull you
into the curve of my body,
two lovers becoming one.

My hand rests lightly
on the soft mound of your breast,
feeling your nipple stir.

A light kiss on your neck,
nuzzling your ear with my nose.

I whisper softly into ear,

"Love me forever"

"Mmmmmm, you have had me and always will"

Waking,
you in my arms,

Soulmates.
All writing remains the property of the author. Don't use it for any purpose without their permission.
likes

3

reading list entries

1
Commenting Preference:
The author is looking for friendly feedback.