deepundergroundpoetry.com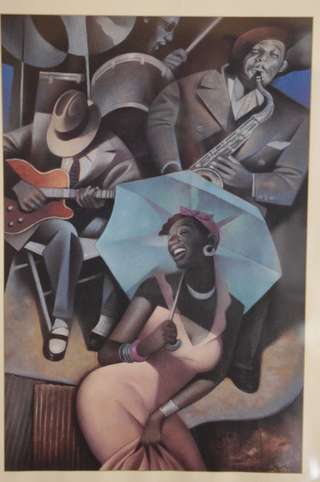 POETRY IN MOTION
man lookit
how she wore them dresses
kicked them shoes off
and legs high
like the sound just took her
and that skirt wrapped tight
this way
then that
and it's like she was floatin',
like she might fly on out
and we all wondered how god done that
made that
set that loose somehow
then sent that music
to shake them perfect bones
and breasts
and fine long legs --
and then she'd be laughin',
all dewy and breathless
and hips swayin'
and every inch of her
pullin' eyes,
an' everybody lookin'
an' lovin'
an wantin' somethin' --
just a once over
or a careless wink
or a drink
to bask for a minute
in her attention
and then who she chose to go with?
good lord, sweet jesus
everybody wondered why
but, hell, that gal?
she can have whoever she wants.
All writing remains the property of the author. Don't use it for any purpose without their permission.
likes

5

reading list entries

3
Commenting Preference:
The author encourages honest critique.