deepundergroundpoetry.com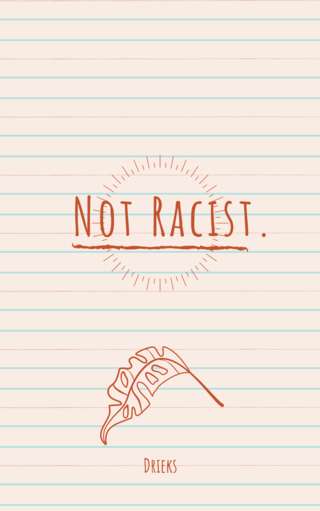 Not racist
High risk.

You act like a hazardous virus.
A case of nuclear waste, not enough of a human to earn your space in this world till the end of days.
†
No-one cheers for an unfinished race...
†
Youíre lucky iím not racist... †
Youíre lucky you canít raise fists, or raise above your race and take control of this circus.
†
You think we like this? †
Never ending crowd control because you think youíre somewhat powerful? †
We hate this.
†
How can we be racist if you fail to act like a race first?
This chase hurts. †
You make our families doubt us when you get kicked to the curb face first.
†
You should be grateful. Forget about pride and belief. You sound hateful.
Hate is a fuel you canít handle. †
Just pretending youíre not around is a crime. Such a handful.
†
My dad says youíre all the same. Not the same as us mind you. †
More like an alien race mucking up earthís face. Such a filthy aftertaste. †
I hate you in uncountable ways.
†
Why does my skin speak to you? Why is the colour such a freak to you?
†
Youíre lucky weíre not racist..
†
Why did god make you seem human? †
I donít like our similarities or the way i talk the same like you man.
†
Shut it! Youíre confusing me! †
Stop trying to make sense! Youíre not what you seem. Youíre disgusting!
†
-
†
Last night i cried. †
Thereís no way my parents would lie to me or even try to be racist right?
What if they might? What if they already did Ray?
†
What is being racist anyway? †
Why did mom and dad hit me instead of just explain?
†
I think iím sorry Ray. †
I think i donít see weíre different in any way. So letís play outside today.
†
What do you mean ďno wayĒ? †
Your parents donít want us to play together you say?
Why is that Ray? †
Why donít they let us be kids and play?
They donít think we match? They think weíre a risk?!
†
Oh right... i bet your parents are fucking racists.
All writing remains the property of the author. Don't use it for any purpose without their permission.
likes

2

reading list entries

2
Commenting Preference:
The author encourages honest critique.