deepundergroundpoetry.com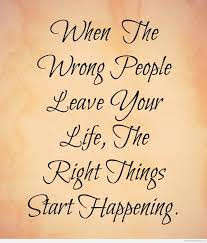 GAIN MORE THAN YOU THINK
Through this cycle known as life we will go through something's that will either, make you change or stay the same that choice is yours to decide to make in your own reflection of life. Yet it is those decisions, that alters the very existences of your subconsciousness, complicating matters even worse yet giving you the chance to start over again. For sure some people will turn out to be who they aren't appear to be, yet sometimes beneath the surface of the mask there true intentions surface for your eyes to see. Now don't get it twisted or confuse for some folks just refuse to grow up, and change there wicket ways but let that not affect your decision to stay true to thyself. For sometimes they will hurt you and destroy the very existences of your heart and soul, yet that will heal with the process of time as you rethink and regroup and recharge and reboot. For its alright to feel abandoned by them and feel alone and afraid, not fully understanding what went wrong with the relationship to begin with in the first place. As those are common reactions to the cycle of life and love, for we are only human beings as we bleed if we are cut real deep. Just as we hurt deep beneath the surface of our heart and soul and mind, as the whispers can be heard through the night between the sounds of our silent tears that falls from our eyes. But that doesn't mean you have to roll over and give up just because one individual, doesn't have the ability to understand that through love of self you gain more than you think that you've lost. For through the process you've learn about your true self value and true self worth, for you were never unworthy of giving love as they tried to get you to believe it's just that they never truly understood the true meaning of what is called love.
All writing remains the property of the author. Don't use it for any purpose without their permission.
likes

5

reading list entries

1
Commenting Preference:
The author encourages honest critique.