Content Warning : Do you want to continue?
This poem contains content which some readers may find disturbing.
It is unsuitable for children or anyone who is easily offended.
YES
I am over 18 years old, I have been warned and I still want to read this poem.
NO
I don't want to read this type of content, take me back to the previous page.
deepundergroundpoetry.com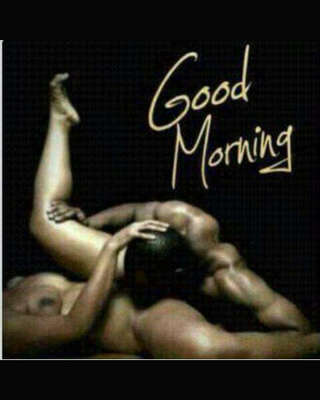 GOOD MORNING LOVER
Have you ever experience that kind of genuine wake up call in the early morning, being awaken by mere subliminal messages of thoughts with a sweet sensual sensation, pulling at the very core of your subconsciousness. Have you ever felt like you were dreaming within that moment of ecstasy, as the craving of skin against thy flesh grabs your full attention in mind and body. Have you ever been woke up in the wee hours of the dead of night, as you slowly begin to feel the touch that arises you, as it stimulates your deepest senses penetrating through your amber's of desire. As it burns you with a sensation that runs through your body like heat from a fire, that burns deep beneath the surface of your skin awakening you from within. As you slowly feel the most sweetest and wettest lips between your thighs, with hands commanding your full attention and finger tips foreplay with the inner circle of your sensitive conceal weapon. As those same lips are join by the dragging of a wet and warm tongue, piercing your inner lips between your legs and thighs gyrating your hips to move from side to side. As the tongue skills incite and pursuit to taste the pulsating energy, that rushes and flows through the deepness of your sugar walls. As it feeds the urgency of the lust that once was merely a dream, a craving that once was dormant in your dreams but yet in your subconsciousness. Ripping and grabbing at the depth of your body and soul feeling you gyrating your body to motions, as you have been awaken with the most wettest lips and smoothest tongue, between your hips and thighs in the wee hours of A GOOD MORNING SUNRISE.
All writing remains the property of the author. Don't use it for any purpose without their permission.
likes

4

reading list entries

1
Commenting Preference:
The author encourages honest critique.