deepundergroundpoetry.com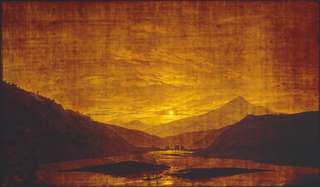 ~neverending feverlands of a daily- degreed grainy hourglass existentialism.. from the midnighty~ fuelling soul~ inks



 
these slow~ dimming seductions  
..twilightic darkening Nilgiris~ the  
mysteriously glaucous~ shaded  
Blue mountains... blinker signals  
 
 
 
in random hatching in & out  
fire~ bloomy cracker quarters  
of many thousand & one winks-  
an activated volcanic smouldering  
molten planetary core... lantering  
magmatic cinnabaric ore to rojo~  
heady reds  …the million dotted  
ambered fireflies .. in silent spread  
shootout embers  
 
of the thatched  
strategic huts…  in see-through sifting  
strawy ~ roofed porosities.. yet holing  
innumerous its inner~ housing swollen  
spongy hearts.. in a bloody letout humane  
rush of virtuous vulnerabilities...  an  
unbuffered warrioring~ braveheart, in  
a majestic riskiness continuum- a  
battlefield existence....    
 
with an ultimate  
eyeful loving going forever immeasurable-  
unto the rapid~ running neurotic currents  
digging unto the One firing feltness… from  
the bloaty swimming jaguar~ patterned scattery  
imprinting patches in a leaping~ closing in blotchy  
coalesce  ….the deltaic draining iridescence  
of the swirling silken tucking in  
smoothie sunsets-    
 
 
conceive the dreamery  
weaving in textures  of our sacred night  
fibres… the unwavering ONE connectivity  
strands criss-cross parallel universes &  
magical portals in a magnetic reinforcing  
power overlappance, their keying in higher  
orbital~ a deep pooling in midnighty~  
indigoish to pre-dawn crepescular  
bronzy racing sonorous vessels, lighted  
in turmeric & sandalwooden burning  
crowning fire...  
 
 
reviving back  
the righteously raging reds... of the revolutionary  
radical bleeding 'turban poet'.  in the ingrained  
Brahmi~ scripts,  piercing deep the mother tongue  
versings of our scintillant~ sanguineous  
sunrise births...    
 
 
 
 
 
 
 
 
 
All writing remains the property of the author. Don't use it for any purpose without their permission.
likes

5

reading list entries

5
Commenting Preference:
The author encourages honest critique.