deepundergroundpoetry.com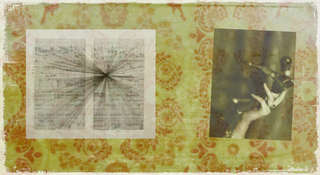 "If in letter form she had left…"
if in letter form she had left,
in silken warp and mullberry weft,
in mint julep's ink of fenugreek,  
 or glass ring stains on the table's teak.  
   
still my  fur would bristle, would heavily seek  
her catholic lungs opening  in hinged dyptych  
   and perhaps her milky finger would write the best  
in an April nest, on its whitethorn twigged desk 
   
 picking, weaving pollen into a vellum vest  
a psalter in script so over dressed,  
so my eye and ley should they ever wrest,  
the robin's rubric red from her yearning breast.
All writing remains the property of the author. Don't use it for any purpose without their permission.
likes

14

reading list entries

11
Commenting Preference:
The author encourages honest critique.