deepundergroundpoetry.com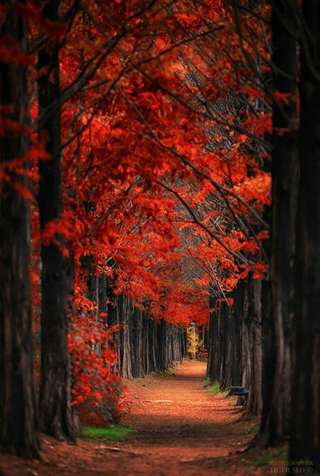 THE ONE THAT ALMOST GOT AWAY
The one that almost got away will you walk with me as the sun slowly begins to fade from the sky, yet still be shinning through the tall trees that somehow. Magically change there colors right before our eyes, from summer to fall as you can feel the coming of the changes. For will you walk with me as we walk hand in hand, to a place deep within the woods surrounded by natures sounds, as we are listening to the birds within the trees. As we pick a tree were we can just sit up under the trees, and look up at the sun that has been here since, the beginning of mother's nature's time. For will you walk with me as we enjoy the fresh air, that is filtered by a gentle breeze as it caresses our lungs as we inhale and exhale, this fresh air untouched by mankind. For will you walk with me as the sun peeks, through the branches of out reach arms towards the skies creating shadows of silhouettes shape like leaves. For will you walk with me as we are creating, a lovely beautiful solitude moment of breathless scenes. Consume by this quiet majestic journey and travel and walk, not as me myself and I but as me for you and you for me, unify as natures is within its true beauty bound by mere time and space.
All writing remains the property of the author. Don't use it for any purpose without their permission.
likes

5

reading list entries

1
Commenting Preference:
The author encourages honest critique.