deepundergroundpoetry.com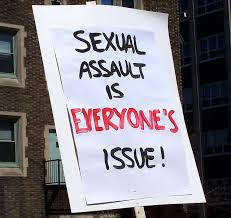 DEEP WITHIN THEIR EYES
I would like to take this opportunity to shed some light on something, that doesn't get talk about to much in life as it gets sweep under the rug. Yet it does exist in the world as does the sick derange individuals, who commit these kind of crimes as it happens sometimes and somewhere and someplace in someone else's life. Systematically destroying countless lives in the process, leaving behind broken spirits lost and confuse sometimes feeling abandoned, by those family members and friends that are suppose to protect them. Yet instead they are going through the silence of keeping quiet, not talking about it having some individuals blaming themselves for the actions of what was done to them. Yet it wasn't their fault nor blame for we have in our mist some sick minded individuals, who's only interest is to satisfy their hunger of the skin of thy flesh no matter the age creed or color. For we can no longer continue to keep a blind eye to this situation that affects each and everyone of US, for we know them those that have been broken as we see them living life within the depth of the darkness. So afraid of speaking about their experience to the point of view not looking you in the eye, as they feel they would be truly judge by those who don't truly understand why they have withdrawn from the world. For when they use to smile their face would light up, but now there is only sadness deep within their eyes hiding behind a mask as an disguise.
All writing remains the property of the author. Don't use it for any purpose without their permission.
likes

4

reading list entries

3
Commenting Preference:
The author encourages honest critique.