deepundergroundpoetry.com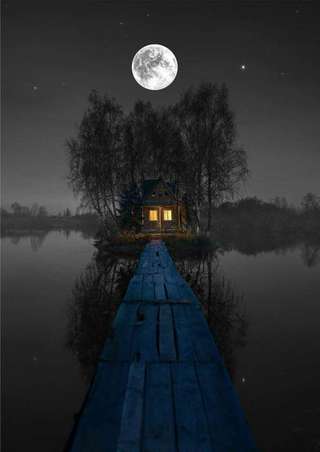 IN THE ABYSS OF THE NIGHT
If I ask you will you come go with me to a place deep within the middle of nowhere, would you go with me tonight as we journey beyond the galaxy of space and time. Where there is just you and I alone in the dead of the night listening to the sound of music, that nature creates like the flow of the sound of the water as it ripples through the waves crashing against the boardwalk. Even the sounds of the wind blowing through the trees, with its sound of brushing leaves gentle reminding us that the change of winter is coming. For will you take this opportunity to explore and feel with me, the calmness and tranquility with the depth of your subconsciousness, as it floats away from the drama and stress that the outside world offers. For will you go with me tonight upon a full moon night as we voyage beyond the stars, that shoot across the darken skies as we can barely truly imagine how far away, the stars truly are to reach yet it feels like we can touch them within the palms of our hands. If I ask you would you come go with me to a place deep within the subconsciousness of your mind, where there is only you and I together to create a beautiful and majestic moment. As we evolve through this beautiful life moment away from the stress and anxiety and madness. Where we can reflect and regroup and recharge and reboot, as we get back to loving one another as one without the black and gray of the darkness of the world in the abyss of the darkness of the dead of night.
All writing remains the property of the author. Don't use it for any purpose without their permission.
likes

7

reading list entries

5
Commenting Preference:
The author encourages honest critique.