deepundergroundpoetry.com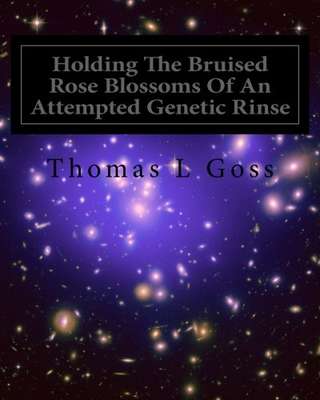 This Is The Silence That Strikes As A Dagger Falls
I.

Upon awakening

my skull feels clustered

with the deadwood

of dreams.



Raising a lightning-soaked hand

to my eyes I am suddenly buried

by the approaching rumble

of a swaggering summer storm.



Stepping outside

into the midnight mist

the trees look like logs

carved from clouds

of interstellar gas.

†

Gazing upwards into

the blurred atmosphere

my star-drunk thoughts gallop

through the expansive and opaque landscape

as my legs shiver and contract

as if yearning to outrun

the turbulent shell of sky

that encircles us all.

†

In the frenzied flutter

poignant flashes of thunderclouds

tilt the stained-glass revolver of my mind upwards

to marvel at the melting moonstone above

which looks so bioluminescent,

like a thousand year old Honey Fungus

leaping the eight light seconds of distance

by sliding down the ubiquitous root system

of expanding space-time.

†

II.

As my cheeks overflow

with tears from the sky

I pierce the livid sapphire ceiling

with the pain from my eyes,

recalling how we once huddled together

in the explosive arms of night,

unafraid to bask in the eternal swerve and sway;

content to marry our wounds to the phase-shifting sky

as we attempted to untangle evolutionís straitjacket of consciousness,

one thread of free will at a time.

†

It was then that an asteroid field of gray light crashed into our eyes,

injecting our mirrored gaze with such tender momentum

that soon we ripped into the heaving skies like a pair of wiry hands,

slowly unfurling an underlying layer of painted canvas

that resplendently filled us with the irrepressible buoyancy

of a blazing dawn sky.

†

III.

As time stumbled to a halt,

the fabric of the cosmos

became gilded into the handle

of us.

†

Your imprints

drained in oily whirls

into my emotional center.

†

And into the porous medium

of your receptive mouth

†

I planted an orchard

of fruiting desire.


All writing remains the property of the author. Don't use it for any purpose without their permission.
likes

2

reading list entries

1
Commenting Preference:
The author is looking for friendly feedback.