Content Warning : Do you want to continue?
This poem contains content which some readers may find disturbing.
It is unsuitable for children or anyone who is easily offended.
YES
I am over 18 years old, I have been warned and I still want to read this poem.
NO
I don't want to read this type of content, take me back to the previous page.
deepundergroundpoetry.com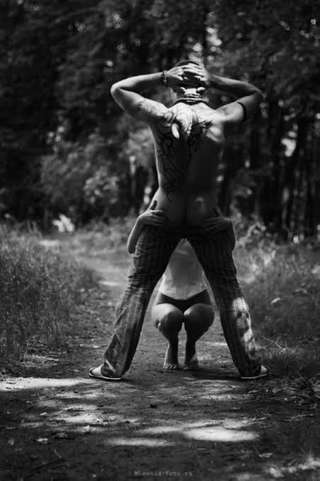 Dirt Roads
He likes
to spend
his
lazy days
off
off - roading
exploring
the ochre
hues
upon
deserted
dirt roads
whilst
eliciting
my soft
moans
and
erratic breaths
as inaudible
whispers
of
fuck me
hard
and
deep
remain suspended
upon
the edge
of my
ruby
tinged lips
attempting to
escape
as I find
solace
in his
baby blue
eyes
as he
penetrates
my entire
being
and
the
width & length
of
his heavenly
cock
leaves me
breathless
as he
luxuriantly
plunges
into the
depths
of my
hungry
mouth
and
my tight
wet
whole
as I plant
kisses
upon
the head
of
his swollen
prick
whilst a subtle
gasp
emerges
upon the
brutality
of
his need
to
firmly
grip me
by
the hair
and
I'm fascinated
by his
ferocity
to drill me
violently
whilst tempering
the orgasmic
ache
that he
triggers
in my
glistening
cunt
as he
navigates
his way
across my
inner
landscape
until I
drink upon
him
as if he
were
vintage pinot.
All writing remains the property of the author. Don't use it for any purpose without their permission.
likes

12

reading list entries

3
Commenting Preference:
The author encourages honest critique.