deepundergroundpoetry.com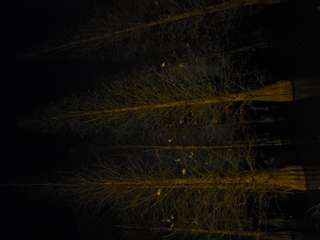 God's Lost Planet
Keeper of the spoken word,
Whisper my name and shiver,
Forsaken lost and beaten,
The world will rue the day,

Afraid to stay awake,
Love ends in disappointment,
Through darkness to the truth,
Proof of our duality,

Movement of an organism,
Sloshing around its physiology,
Blood that drips down teeth,
Grief only animals can know,

Grow up to watch our children die,
Cry out into the lonely night sky,
At the violent stars that put us here,
The universe understanding itself,

That we are only as good,
As we promise and pretend to be,
Deep underneath cosmetology,
Ugliness beyond comparison,

We would eat eachother,
If the government paid us enough,
Fisticuffs and cuts from a knife,
Trying to deny my beating heart,

Because the idea of happiness,
Peace on Earth and globalism,
Have fixated itself into frustration,
Of destruction, laughed so hard I almost died,

Relying on a rally of a call to arms,
To disarm the alarming resistance,
I'd rather commit suicide several times,
Then attempt to save this sinking ship,

Sick of it all,
Lunch time is fucking over,
Go to bed you god damn kids,
Daddy is here for your victimhood,

Who do you even know that is good,
Brooding in this kind of atrocity,
Show me where there is mercy,
Mangled in the jaws of cruelty,

Cool to me how that works,
For every time that you're thrilled,
Someone else is sinfully killed,
A chilling verse on an expensive bill,

A maker making us pay the price,
Where we father the stillborn life,
Lost on the last planet of God,
Does He really need us anymore?
All writing remains the property of the author. Don't use it for any purpose without their permission.
likes

2

reading list entries

0
Commenting Preference:
The author is looking for friendly feedback.