deepundergroundpoetry.com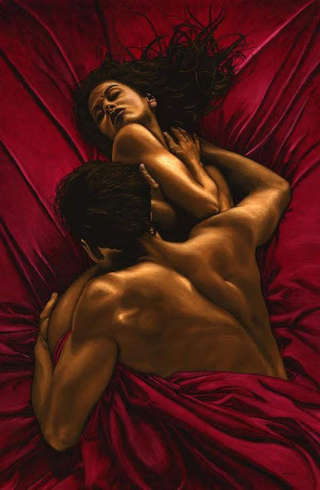 THIS MOMENT WITH YOU
As the visions of your body along with your spiritual soul lingers within the depth of my deepness, slowly awakening the mere inner senses through mere subliminal messages. As they silently chisel through my mind like a hammer of steel beating through stone, for even as the whispers of the winds caress our bodies and souls, it vibrates through the stairway of our heart of hearts. As it is touching the very symmetries of lines that connects us through a strong connectivity, for as the night air gently caressing our skin of our flesh and blood with an seduced overtone, that vibes at a all time favorite high of our skin and bones against skin and flesh. For I wanna take you within my arms holding you so deeply within the depth of my deepness, within my heart and soul as I kiss the sweat from your skin, drop by droplets as I taste the essence of your being upon my tongue. For I wanna feel your body beneath the texture of my finger tips, as they travel against your soft and smooth skin, as they journey from above to down below touching and sucking and kissing, places with nothing more and nothing less but a sweet loving sensation of lust and burning love unconditionally just for you. As you are my rock and strength my steel to my stones, that we have chisel through honor and devotion and respect with unconditional support, with communications and commitment and consistency of our heart and mind and soul.
All writing remains the property of the author. Don't use it for any purpose without their permission.
likes

6

reading list entries

3
Commenting Preference:
The author encourages honest critique.