Content Warning : Do you want to continue?
This poem contains content which some readers may find disturbing.
It is unsuitable for children or anyone who is easily offended.
YES
I am over 18 years old, I have been warned and I still want to read this poem.
NO
I don't want to read this type of content, take me back to the previous page.
deepundergroundpoetry.com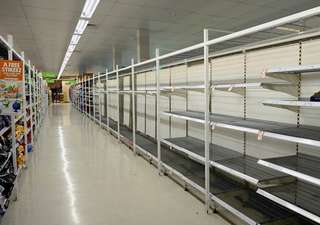 Crazy Time
it's easy to live
but hard to survive
latest plague runs rampant
uncertainty gives birth to hysteria
no shortage of conspiracy theories
mass suicides dig into my mind
shootings got me rolling my eyes
just three people?
that ain't even news anymore

and here is little ol' me
doing what I can to keep going
depressed but I guess it could be worse
least that's what I tell myself to numb the hurt
I stay away from drugs and guns
even when friends tell me it's a must
sorry, I was taught to fight with my fist
can't do that with my mind all strung out

even going to the store
find myself between the stupid and ignorant
not sure if it's worth the lunch meat
so tired of hearing what I should be doing
like any of these fools know
trying to show care but get none in return
all I see is hate in everyone's eyes
doing my best to not give into the division

should I take the red or blue pill this time?
my town is as brainwashed as it gets
a sexiest, racist, dictator, is held as a hero
not that I think the other option is so great
I just don't like seeing kids in cages
real rights are taken away from us
call it what it is
I just can't support evil
no matter how they disguise that mother fucker
I've beyond made up my mind

what are the right answers?
I don't know anymore
feels like everyone and everything is wrong
so I just follow my heart
pray to my God
it helps to drown out the voices of liars
I'm doing my best to keep me safe
and keep me sane
even in a crazy time

All writing remains the property of the author. Don't use it for any purpose without their permission.
likes

2

reading list entries

0
Commenting Preference:
The author is looking for friendly feedback.