deepundergroundpoetry.com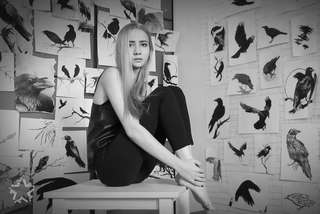 Darkness
Nightmares are near,
circling like vultures
They torture me, I do not have them
They have me
Too scary to live ...
Reality or delirium?
The day will come soon,  
but where is the light?
 
Darkness ...
 
Night after night I go crazy
Anxiety destroys the soul like a plague
Am I still alive?
 
Darkness ...
 
Nightmares beat me
They choke me if they are angry
And they cut me if they are sad
What are these torments for?  
Give me an answer
Candles are burning everywhere,  
but where is the light?
 
Darkness ...
 
Two o'clock in the morning struck  
It is time for the demons to appear
Attracted by the constant torment
 
Darkness ...
 
I am scattering holy water around,  
And on my knees I pray,
"May the torture end in the morning,
May I die this night!"
 
Darkness ...
 
I called on God
And again I hoped to die,
That I would break free from  
the net of evil
 
Dark ...
 
So endless and scary
I cannot wake up from these nightmares
I know it is my own fault, God,  
forgive me
 
Darkness, darkness, darkness ...
All writing remains the property of the author. Don't use it for any purpose without their permission.
likes

3

reading list entries

0
Commenting Preference:
The author encourages honest critique.