deepundergroundpoetry.com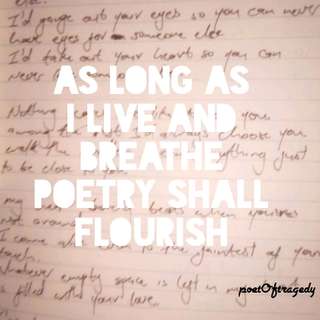 This is poetry

This poem is not for the faint hearted nor the brave
It's not a poem about revolutions
Nor about heroes and heroines..

This poem is not about man are trash
Not about what you and me can do to save the world.
You won't hear names like Mandela, Luther King, Biko, nor Rossa
It's not about Black or White,
You won't change literature with this poem
Soon it'll be forgotten in a long list of poems...

This poem is about nothing but something
It's just words,
Words flowing from a poet
For those who love poetry
For those who live for it
It's not about me
It's about every writer
It's about deep underground
About those on a corner of the street trying to put on some words
It's about those with scars turn into poetry.
For those who came before us,
For those who will come after us.

It's about the art,
The love, the life of poetry.

This is poetry..
All writing remains the property of the author. Don't use it for any purpose without their permission.
likes

8

reading list entries

6
Commenting Preference:
The author encourages honest critique.