deepundergroundpoetry.com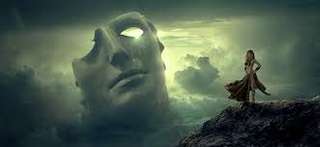 Mazzy Star Dust+Angel Baby=I'm home daddy
melancholy is visiting
a mad hatter tea party is in progress
the queen of hearts is vicious
releasing foul beasts

mazzy star is my little spirit
aching in the ether
please capture my truth before I fade away
daddy please witness my transformation
I love you true

I vow my honor and vow chase and silence
I want to weep but my emotions are escaping me
sprinkled with fairy dust
I will never pity myself

I didn't come here for riches or fame
I came here for his pleasure and glory
praise lord jesus he is homeless
locked in a sea of madness

a great tempest arose last night
I thought I lost him
but this is impossible since he is in my spirit

though I am now a muggle
take a shot of methadone the green
save yourselves Vikings I am alurra
means I hate myself for being so beautiful

I love you daddy
I am safe under your throne
hide me here and let no one see me
legion is bleeding my spirit
I am a succubus now like it or not
but I will not suck you dry

I am trying to feed you the gold dust
remember me your angel baby
I've been at melancholy's house the whole time
grandma berserker is your vision clearing?
grandpa wishes you blind again

I can do miracles and black magic
I am a mixture of all magics
when Jesus rose on the third day
a part of him stayed in the tomb

I see him now scorpio rising
watch your footing children in the desert
Jim Morrison is there he has powers of persuasion
I am a shape shifter I will show no mercy

all the gold is in the desert
crown me now Berserkers
or die lost at sea again
Vahalla do you really know me?


All writing remains the property of the author. Don't use it for any purpose without their permission.
likes

5

reading list entries

2
Commenting Preference:
The author encourages honest critique.