deepundergroundpoetry.com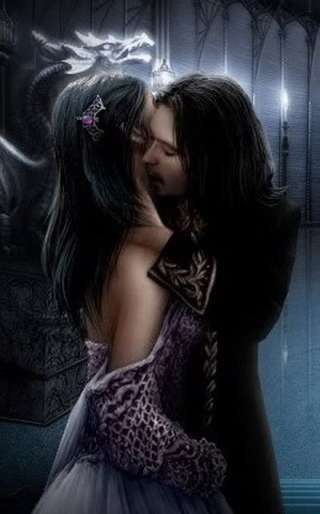 Shady Thoughts
Lucent eyes, the moonlight reflects their
depths, his vigour stare penetrates, he
needs that longing ~

stepping out from shadows, craving each
ardour phase, his pen writes tales of his
carnal lust on satin white skin ~

he may, or may not find; a shy rose with the
kiss of fire on her lips, sipping wine in the
dim corners of his thoughts ~

concealed in an eclipse of his perfect form,
her mind will submit to all that twilight brings,
wanting only to be a dusty reflection
of a single crimson rose ~

he clearly understood her,
invading her mind, and imprinting on her
he needed just a taste, of the forbidden
while the night cloaks lovers, in its tenebrous hands ~

as she kissed him, a scent of blood
as she breathed a bouquet of his sexual desires.
All writing remains the property of the author. Don't use it for any purpose without their permission.
likes

7

reading list entries

1
Commenting Preference:
The author is looking for friendly feedback.