deepundergroundpoetry.com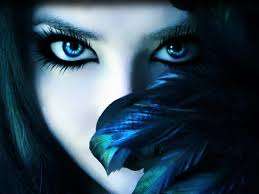 Black Rose
Voiceless words caress my ear
My spirit cries out a wolf's howl
Every doubt seems to disappear
I've become the huntress on the prowl.

You can't take your eyes off me
One look from me, and I can see you shiver
Surely this moment must have been destiny.
I hold my breath as you whisper…

Black rose… my beautiful black rose
Will you still be here when I wake up?
To be with you, I'd willingly drink from death's cup
Oh, sweet black rose.

The midnight sun bears witness to our love
We're are each other's twin flame
We declare our bond to the heavens above
I close my eyes as you call my name.

Black rose… my beautiful black rose
Please don't ever leave my side
I humbly ask for you to become my bride
Oh, sweet black rose.
All writing remains the property of the author. Don't use it for any purpose without their permission.
likes

8

reading list entries

4
Commenting Preference:
The author is looking for friendly feedback.