deepundergroundpoetry.com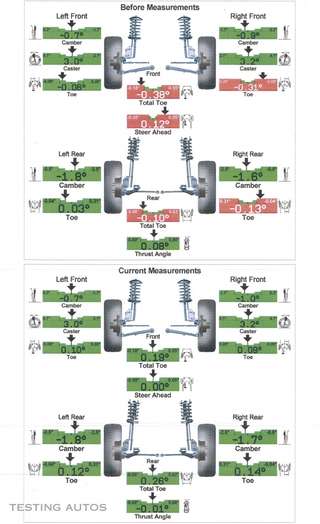 Being in Alignment
Being in alignment:

Most of you know that I have been in the automotive repair business most of my life.
One of the most important and yet often neglected types of maintenance that you can perform on your vehicle is keeping the vehicle in alignment.
Most of us perform that service when we purchase tires or have a front end component replaced because it is necessary to protect the investment that you just made.
What most of us do not do is randomly check the alignment to see if something is out of adjustment.
Thatís a direct correlation to how most of us go through life.
Only when something goes wrong and only then, because we have to, do we realign ourselves.
For me, I try very hard to keep things in alignment because I want my life to be smooth.
I want the things I invest myself in to stay true and last longer.
I want my life to be going straighter and in the direction I am pointing in, not drifting off to the right or the left.
I want my relationships and the things I hold dear to me to not wear out prematurely.
I donít want things to fail because I didnít do the things I needed to do.
Some of you are the picture with the red in it and need to get your personal alignment adjusted.
Some of you are the picture thatís all green and things are going smooth.
But do not get it twisted.
All it takes is one good pothole in life or one bump of a curb and you will need to get yourself back up on that alignment rack and get things back in order.
So just because you donít think you need to align things in your life, doesnít mean that you do not.
Check your personal alignment frequently because being in alignment and staying adjusted will keep you on track and keep your life, going in direction that you want your life to go in.
All writing remains the property of the author. Don't use it for any purpose without their permission.
likes

7

reading list entries

4
Commenting Preference:
The author is looking for friendly feedback.