deepundergroundpoetry.com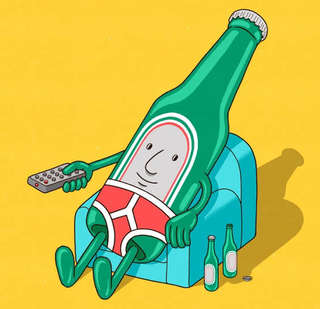 Liquid Courage
Alcohol.
One word ...three syllables.
I drink, but donít take any pills. †

Alcohol. †
Itís the escape of it all, †
there is this this kind of release it can draw. †
†
Alcohol. †
You say real life... and that thing called reality?
I have confidence and can enjoy without †societyís constant gravity. †
†
Alcohol. †
He has me in love for the night, †
But the next day Iíll be out of his sight.

Alcohol.
The energy as we dance, †
but tomorrow look at me and you wonít catch a glance. †
†
Alcohol. †
The excitement and the height, †
Though If I keep drinking I may not be so polite. †
†
Alcohol. †
When choices and intuition are so blurred, †
Fuck did you really do that? †Werenít †you fucking scared? †
†
Alcohol. †
Will do so many things. †
Youíll never know the side that it can bring.

Alcohol.
The good and the bad ,my my...
or is it because Iím a Gemini? †
†
Alcohol. †
Reminiscent of them †greatest memories, †
†laughter filled with no worries. †

Alcohol.
Brought some †of my biggest regrets. †
Itís okay because after a while you forget. †
†
Alcohol. †
One word ... and more than just three syllables.
All writing remains the property of the author. Don't use it for any purpose without their permission.
likes

2

reading list entries

0
Commenting Preference:
The author encourages honest critique.