deepundergroundpoetry.com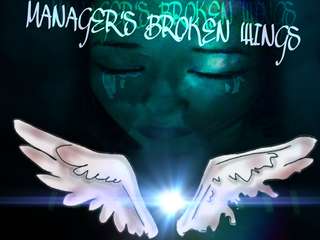 MANAGER'S BROKEN WINGS
I'm one of the managers at work
I work hard everytime...
To get my pays worth
With my daughter on my mind...

I mostly cover nights
And it is a hard challenge...
Cause some things don't go well at times.
I do my best to what I can manage...

Not all like me there
And that's ok even though it sucks...
Many things just don't go fair
But hey that's just my days lucks...

Sometimes I try to give an order
And I'll get ignored and they walk away...
I get mad with their negative shoulder
They don't give a shit on what I have to say...

To some, I'm no manager to obey & respect
They do what they want to do...
From them, I just don't much expect
I count only on the ones that show me value...

I won't pretend or lie
I do cry and get depressed...
Cause even my boss is mean to me is why
So it's like not much I can let be expressed...

So being like that I feel like a ghost
Makes sense since I work evenings...
I come in without many hellos to most
But in my book, their silence has no meanings...
All writing remains the property of the author. Don't use it for any purpose without their permission.
likes

4

reading list entries

0
Commenting Preference:
The author is looking for friendly feedback.