deepundergroundpoetry.com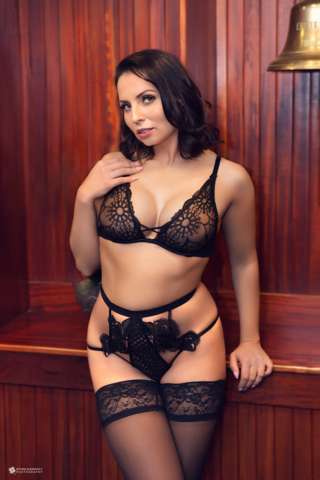 Four Seasons of Hotwife
Summer is steamy sensations,
Sensual silky titillations.

The hotwife is your starring role,
Your smutty core, your heart and soul,
So choose your favourite summer dress,
That clings to thighs and hips and breast,
Wear it every time you dare,
Without a stitch of underwear,
Flirt with all the local lads,
Hint at delights, so good they're bad,
Or sit coyly under stranger's glare,
Show a glimpse of what's down there,
Inspire thoughts of you in bed,
Ensure that inner wantonness is fed.

Autumn is awry ambition,
Varied parts to audition.

As aimless autumn does unfold,
Its windy, still, hot and cold,
You ponder what might have been,
If acting in another scene,
My advice: let passions stray,
Take a role in Sapphic play,
Throw caution to that gusty wind,
Play the part of lusty sin,
Engage in that alternate life,
Let curiosity be satisfied,
Then return to normal life,
Reprise your role as loving wife.

Winter is well-earned withdrawal,
For now: the final curtain call.

Head back to our warm abode,
Renew, revive, restore, reload,
Share exploits of our saucy tales,
Bawdy boasts with lewd details,
Or engage in lusty solo acts,
With husky and intense soundtracks,
Or join together, warm embrace,
Top to tail or face to face,
But when you find you're wanting more,
That final scene, that last encore,
Please don't hesitate, just go,
Let flames of passion melt the snow.

Spring is for sweet seduction,
New beginnings, grand productions.

Whole wardrobe change, new lingerie,
Fancy costumes, more risqué,
A different outfit for each day,
Promiscuity your role to play,
Hot secretary or flirty nurse,
Or sweet librarian, cute, reserved,
A sexy boss, demanding, tough,
Or shy submissive who likes it rough,
Perchance a lady of the court,
With secret, salacious, saucy, thoughts,
So many seductive roles to play,
And co-stars to be led astray.
All writing remains the property of the author. Don't use it for any purpose without their permission.
likes

0

reading list entries

0
Commenting Preference:
The author is looking for friendly feedback.