Content Warning : Do you want to continue?
This poem contains content which some readers may find disturbing.
It is unsuitable for children or anyone who is easily offended.
YES
I am over 18 years old, I have been warned and I still want to read this poem.
NO
I don't want to read this type of content, take me back to the previous page.
deepundergroundpoetry.com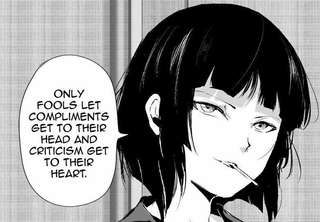 I Don't Even Need To Name You Bit**
I love the secret little
Cowardly DMs
I bet it gets you hard to think I'm tremblin
Did it hurt to read my words, then?
So bad your childish ass had to find me to impose your opinion?

I don't talk to those who arnt open to a civil conversation
Anyone who wears camo n boots as a civi never served this nation
†
Yeah bitch
I know your muthafuckin type
You shout your credentials before taking the mic
Say 'I study this, read that, I know more than you
So just sit there and be the moron, cause I NEED you to
Look how secure in my wisdom I am by spitting irrelevant facts
I'll ignore your retort cause I had my argument ready to spat
†
I'll be Freudian in my approach and assume your behavior
Cause though I never met you
I'm the world's muthafuckin savior'
†
Fuck out of here
†
Weak ass bitch, I blocked your ass
RUN and write a fuckin forum
About how race doesn't exist
Call whoever fights a leftist
Label cause you got nothin for em
†
You peace of shit
Go ahead and out me as a bigot
Cause I admit it
†
Again
†
Don't you know how to fuckin read?
You ain't telling anyone anything new
I hate men's greed
†
Ill say it again †
Any RACE
And any color
†
No matter the spice
All men do is conquer
Smother
Sound familiar?
†
But unlike you bitch
I've learned how to look passed shit I don't like
Like an opinion not resembling anything like mine
†
I don't attack every man that says all women are whores
I don't seek out a muthafucka to satiate my ego
†
When someone thinks me and mine are weak cause of our disease
I keep on scrolling †
Cause I ain't a little bitch cryin and screamin
†
I don't need a crowd to see the way that I see
Just an open ear and I'll show the same courtesy
†
I'm done with this shit I just want you to know
If you want to out me bitch, step ahead and go.
All writing remains the property of the author. Don't use it for any purpose without their permission.
likes

3

reading list entries

1
Commenting Preference:
The author encourages honest critique.