deepundergroundpoetry.com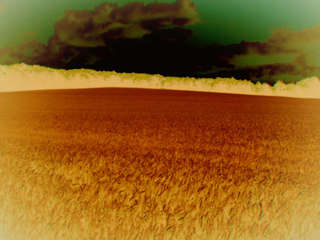 picking-satchel of blackberry stained patterns
pheasants and partridge rise
through coppice and hedgerow gapes,
boroughs of  brush, terrified flowers  
and abandoned nests,
'fore the shotgun escapes.  
   
from wiry snares and tweeded capes    
their eastern sunned curtain'd drapes  
in oleander bursts  of shot  
   
in the mornings wake  
 I  awake.  
   
Esteemed  fox-bait in style they recommend  
Its gone: they are gone.    
   
Their pat has gone.  
   
   
Jinn of buckthorn makes  
   a cider so strong, its drunken stings: in the fields the furrows made  
made  so deep  no man can escape  
deeply, and deeply I wish, I wish; I list the crops,    
the rotation-systems and where the water lakes  
in the rain -  in flooded stubborn pools.  
   
I drain, abstain, I want to be coming to  
a last leaf;  a blackberry feather and  crane of head  
   reaching  through for last  of season's fruit,    
grappling hawthorn as it pricks the palm  
where the rising suns reflects  
off bloodied black bark    
and  these hands' blackberry stains.    

All writing remains the property of the author. Don't use it for any purpose without their permission.
likes

13

reading list entries

12
Commenting Preference:
The author encourages honest critique.