deepundergroundpoetry.com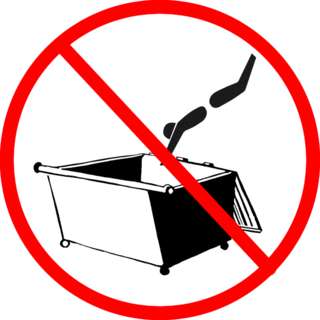 "Dumpster diver"
I found her beside a dumpster at a truck stop parking lot  
     I was throwing something away, was someone doing the same?  
     She had looks to kill and be killed  
     Staring at me still  
     Soaking in dumpster juice, casting a glimpse of what her neck revealed  
     Is that a hickey or bruise?  
     It has to be one of the two  
     Really unlikely this tot got left for litter and hasn't already been used  
     She must be in her mid twenties, basically brand new!  
     Just a bit beat up, missing a shirt, torn skirt and one shoe  
     "Wow!" What a hell of a find! Somebody's got to be out of there mind, to leave something this fine so far behind, now what was theres becomes mine  
     I waste no time, picking her up, putting her in the back of the pickup, grinding the gears into drive  
     One man's trash is another man's treasure even if she isn't alive
All writing remains the property of the author. Don't use it for any purpose without their permission.
likes

0

reading list entries

0
Commenting Preference:
The author encourages honest critique.