deepundergroundpoetry.com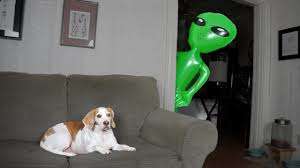 "Invasion of civilization"
Humans Ha!
† † They figure they're so smart
† † Thinking with thier genitals instead of thier brains then blaming thier hearts
† † How do they stay on the same planet, but act worlds apart?
† † Out of this world, asking for forgiveness, wishing upon a star
† † I've seen it time after time again. These humanoids all live on earth, treating one another so alien
† † Observing them bicker among themselves about world peace, long enough to deceive, just to devour each-other like beasts
† † What makes mankind any better than the trees, or more superior then those they share thier planet with, which walk on all fours?
† † Oh?! Is it because they have "so-called" divine spiritual and intellectual development with capability's of planning then going to war?
† † There's no denying these are the most vicious creatures roaming this universe, for sure
† † Does any of this sound homo sapien?
† † No
† † So, me being the U.F.O.
† † I'm here to put you critters under control
† † You can call it an invasion, we call it the next step
† † Get ready, get set
† † The Humane Society for Humans is now open!
† † It's ok you filthy animals
† † You will all make great pets!
† † † †
All writing remains the property of the author. Don't use it for any purpose without their permission.
likes

0

reading list entries

0
Commenting Preference:
The author encourages honest critique.