deepundergroundpoetry.com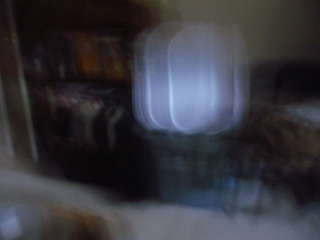 What ?



It's all about what I
            didn't do for you.
Now you're Gone.
Solid gone.
Gone as any'one can be gone
Gone for whatever is furthest from Here.

What I didn't do for you.
What I didn't do for you.
What I didn't do for you.

Daddy'suposed to protect his girl. His child.
His little one, (no matter how 'grown' she be).

Daddyo'Dada, what have you not done?
She be Dead now 16 months / Daddy'o Daddy'o!
"The process of elimination" comes to mind,
maintaining the thrall of human stupidity.
                               (and then, will you know?).
                         (and what will you know?)
                    (when will we know it?)

Love/ Death / Forever.......are many  among those many
                                             Splendor'd Things.....(sung blankly).

Why I didn't put down my life for you to live more of yours?
They say it's improbable. They say it's impossible.

What could I have Done for you?

A deplorable delusion, indeed.

Every few days, this delusion breaks the dike, and spills, and spills, and spills
shit like to fill the streets, or the highway'byways....wherever we will be.

We slip unto an  unyielding stupor, ever knowing it will haunt my fool's mind
                                                 Ever After.


bbbbbbbbbbbbbbbbbbbbbbbbbbb
2019dkzk-poem/picture...................
                                           
All writing remains the property of the author. Don't use it for any purpose without their permission.
likes

7

reading list entries

0
Commenting Preference:
The author encourages honest critique.