deepundergroundpoetry.com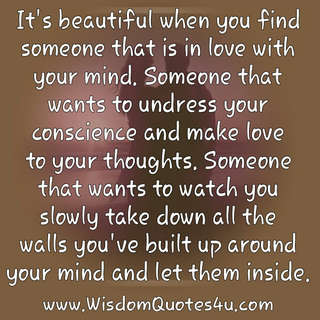 WHEN TWO HEARTS COLLIDE
When you meet someone for the very first time after only hearing there voice how do you know, that you're a match made in heaven once aline by the stars within the darken skies for what kind of connectivity do you have in the depth within your souls, for does the symmetries of lines match as they inline for what kind of energy does your mind create when you meet eye to eye.      
                                                                                                                                      For even as your primal heat rises what kind of feelings do you feel deep inside, when your touch hands and stare into the mere depth of each others eyes do you look away or do you smile or do you continue your stare looking deeper into the eyes, for even when you have a conversation about your lifes do you tell the truth or tell some lies about how your life has truly been since the beginning of time.                                                      
                                                                                                                                 For how do you know that they are the one for you as can you trust them with your heart and the true deepness of your soul of souls, for can you have an honest and trust worthy relationship were there is no secrets or lies nor betrayal of the heart, that can transcend the soul to the mere abyss of darkness filled with hurt as well as pain.                                                      
                                                                                                                                 For these are questions that one should ask thyself when two hearts collide for love can be a very hurting thing, but love can also be a very beautiful thing when two hearts collide and finally meet eye to eye mind to mind and heart to soul.
All writing remains the property of the author. Don't use it for any purpose without their permission.
likes

0

reading list entries

0
Commenting Preference:
The author encourages honest critique.