deepundergroundpoetry.com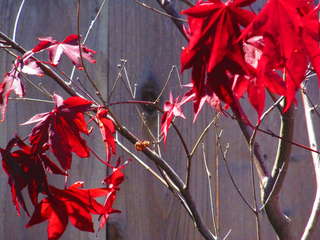 The Subjective Irony of Passing Now A Bit Later/ Since She is Gone
A sweet song of self-pity, drawn from the pages of Life. A bad, very bad poem


How many     many hours
might it take for "now" to
                                   happen?
Does
such time "take it's toll".
             ...it's "pound of flesh"?

I'm             way too old       to think this way, or,
         for-a-fact, any which way.
I'm              way too old       to dream in such
            a manner         as to       hold back the time.

"Life" went south, trying to adapt to  climate change
        as a result of home-made suicide dreams.    Will I be allowed
        to stay for the show? Will I allow my'Self to stay for the show?

Take me down, and burn what's left..  Since She is gone,
                          I canno live wit my'Self.  Since She is gone,
                          i've lost everything I thought I mighta been.

                                Since she is gone,
All that's left is a drunk in a parking-lot, taking a nap, but being
           "probable cause" none'the'less, for a stumble-bum perp-walk'&
                         a night spent naked in lock'up humiliation...
All that's left is a heart that don't work so well, Fails at walking more than
            50 feet. No strength to carry a laundry basket with'out
                                          near suffocating.

Since she's been gone......Since she's been gone.....Since she's been gone.....

        all there is is stack of weary, tired sadness, not fit for human ingestion.
             Not fit for any closeness or loving touch, Years, years, so many
                         since I thought to have meant anything
All that's left is some repellent body that once joyed with music. Now
             too weak and mute to be able to sustain that Joyful Noyze.

Yes. Wee love to point fingers and say Self Pity !  Human self in any context,
                       is a thing to be bypassed,
                                              or preferably,
                                                            ejected
                                                                     to be unseen, unheard, ever.


gggggggggggggggggggggggggggggggggggggggggggggggggggggggggggg
2019dankozakpooms&poignantpixtursof the world.
All writing remains the property of the author. Don't use it for any purpose without their permission.
likes

2

reading list entries

1

Commenting Preference:
The author encourages honest critique.