Content Warning : Do you want to continue?
This poem contains content which some readers may find disturbing.
It is unsuitable for children or anyone who is easily offended.
YES
I am over 18 years old, I have been warned and I still want to read this poem.
NO
I don't want to read this type of content, take me back to the previous page.
deepundergroundpoetry.com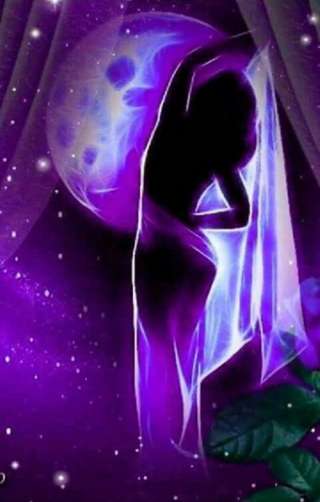 Mental Seduction II
My next barrage of my personal poems
Will be the ones to pulsate your loins
I promise not to enrapture your company too long
A pause in between for you to read my favorite nightly songs
A little on the darker side
I hope you can swim with me against the tide
Unfortunately, not PG
Itís time you taste the fetish desires rooted deep within me
As I seduce you with words of Sadomasochism love
Not all ordained from above
Sit back, grab a glass of wine
Souls will soar, as we earthly entwine
Come, enjoy a dose within SweetKittyCatís Purple Reign
Pleasure felt behind bonding pain
Paid services for my whips and clanking chains
Iíve given you complex issues, social themes, pearly streams
Itís now about us and steamy wet dreams
Travel my journey through once superb times
Stay with the flow of my mind, trust me, itís not a crime
Passionate mountains of poems we shall both climb
No parachutes will be allowed to catch your cares, or to cover your ears
I will never leave your mind suspended in midair my dear, ecstasy awaits, never tears
I advise you to swallow your pride, for the essence of my mind, as it recalls
Elongated of men releases dripping from my lips, have flowed long before Niagara waterfalls
Iíve seen, done everything, pretty much, if not all
Wording used to make you swoon or emotional fall
In the beginning I advised you itís all about mental seduction
Clothes off, dildo humming, vivid images of the mind conveyed to you comes with no instructions
No formal introductions
Yes, an erotic charging conduction
For men readers, mirages to massage your sexual reproductions
Swallowed, I wonít lie, Iíve tried
Have I written about it, after the bliss
Iím an erotica author, inspiring words always to suck or to uplift the dick
Hey, I have to ease your mind into me and these soon to be exposed realistic fantasies just a tad bit
Do I lick, my personal hit with a chickís clean and wet clit
Could you watch, yes, pay for the webcam of me and my whore lapping licks
Role playing, hum, always have pursued
Once Iíve found a willing erotica male mental muse
Blindfolded in the dark
Well of course, lips stroking all the lengthened harden parts
Golden Showers
Handsome ones who paid by the hour
Repeat as most do
Wait, now thereís two
Dual streams of pleasure
Money mounting placed in a golden treasure as a good measure
Scenarios wrote from my directorís chair
Billionaire dreams fulfilled, expensive love affairs
Iíve seen myself, yet the mirror remains uncracked
I tell you no lies, making a very expensive living, catered pussy to men laid on their backs
College tuition paid
By the trick of the trade
I never once told you I was a goody-two-shoes
Iíve seen my fair share, have paid all my mental dues
Itís time I relive my darkest fantasies between me and you
Never pity a fool
Who has been thoroughly street schooled
Academically taught, and graduated to heal by universal standard rules
Cash money cumming, and oh so fast
Pearly currents of men have dwindled and surpassed
Who said good things will never come to last
Into the limelight, sometimes I do wonder
Time doesnít make you any younger
Thank goodness it does make you wise
Past choices always have sheltered me from immediate self-demise
It is always a currency blessing in disguise
Days now blessed behind Godís smiling sunrise
Iíll count you all in
As my words will soon begin
Donít worry the nurse is in too
Always the flow of my mind I give to you
All writing remains the property of the author. Don't use it for any purpose without their permission.
likes

6

reading list entries

3
Commenting Preference:
The author has chosen not to accept comments.