Content Warning : Do you want to continue?
This poem contains content which some readers may find disturbing.
It is unsuitable for children or anyone who is easily offended.
YES
I am over 18 years old, I have been warned and I still want to read this poem.
NO
I don't want to read this type of content, take me back to the previous page.
deepundergroundpoetry.com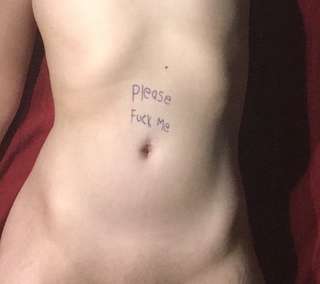 To Be Continued
I love the way your tongue dances across my clit. The way your hands grip me with a fervor so grand. The way you make my body writhe with passion. The way your kiss takes my breath away.

With a flick of your tongue, Iíve lost nearly all control. ďYou taste so sweetĒ, from between my thighs you say. With a sigh and whimper I implore you not to stop.

Once again youíve found the spot. I wiggle and grind myself against your snaking tongue, no matter how hard you try, you canít stop my hips.

My back now arching, itís hard to catch my breath. Between gasps and moans, I call your name. Fingers buried deep in your hair, oh god Iím nearly there.

With shakes and trembles, my body releases its pent up sodden fury. A gentle body quake as you still softly caress my pearl with your tongue.

Wait, thatís it? Youíre done? But Iíve barely cum. You raise yourself higher, ah, I see. Your manhood is pulsing and now youíre wanting me.

I giggle and laugh as you slide yourself in, a deep sigh topped off with a moan when thereís no more room to go. All the way back, I feel you throbbing, oh I canít wait till you get going.

You bend my legs, my knees to my ear, you smile devilishly as you slowly begin. Youíre such a tease, slow and deliberate you glide in and out.

Will we cum together? Stay tuned to find out.
All writing remains the property of the author. Don't use it for any purpose without their permission.
likes

7

reading list entries

2
Commenting Preference:
The author encourages honest critique.