Content Warning : Do you want to continue?
This poem contains content which some readers may find disturbing.
It is unsuitable for children or anyone who is easily offended.
YES
I am over 18 years old, I have been warned and I still want to read this poem.
NO
I don't want to read this type of content, take me back to the previous page.
deepundergroundpoetry.com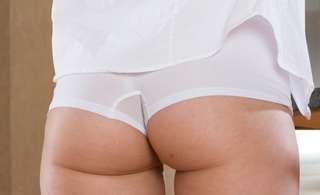 This Succulent Tasty Surprise!
This Succulent Tasty Surprise!



There's a burning flame, and my brain is being consumed,
From what's wanting me between your thighs.
I will be sweet, and awesome to eat,
This succulent tasty surprise!

Sucking and licking your sweet clit, thatís hiding in your slit,
This tongue will be lapping every inch of you.
Sucking and slurping out your cream, while you scream,
Making you hot as burning coals!

When you've had your fun, then my time will come,
Filling your pussy with harden hot meat.
When my cock explodes, and shoots it's load,
Your pussy will feel burning heat within your core!

Come on my sweet, roll on your belly,
Give me your delicious sweet bum.
I want to eat it, right here and now,
Then I want to fill it with cum!

It's hot and so tight, and a "Divine" delight,
I will shoved it in deep and slow.
While cock is spurting, deep within your sole!
Filling your asshole with its powerful flow!

Let me just lay here, it feels so good Dear,
With my cock pushed all the way in.
Your ass is so fine, as I'm glad it's mine,
Now we have rested letís start over again!



By nutbuster
All writing remains the property of the author. Don't use it for any purpose without their permission.
likes

3

reading list entries

1
Commenting Preference:
The author is looking for friendly feedback.