deepundergroundpoetry.com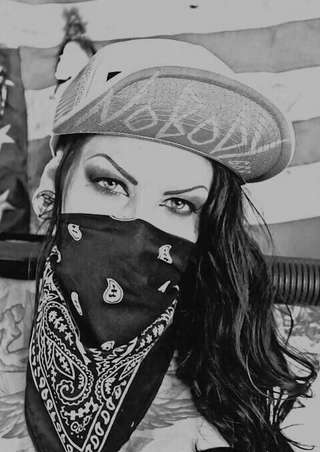 meth rap

do you feel the beat?
deep in your chest it thumps
pumpin the blood to your brain
feel it in your cock

comin on powerful
thug delicious woman
speakin my truth

strung out on the stuff
wasn't havin no fun
holdin the pipe like it's a wand
under its spell...yeah I fell hard

holdin it like a judge
the one packin holdin court
passin down your judgement
will I get some or will I get passed?

fuck the dope scene is no joke
the one holdin got the power
broke ass fuckers runnin their hustle
you got no game you're fucked

I shake down the marks...playin my part
stayed high...hell yeah but it wasn't free
paid with my soul...paid with my song
my body was a poker chip in the game

still carryin my scars
street life takes a toll
when you crash...it got no give...it hits back

kiss the tarmac get low
be scrapin your pride up from way down
you soon learn you bout nothing

you won't be rockin no gold chains
you'll be reppin an institutional jumper

stay clear of here
this a dead end
soon your mind gone

so be about your business
stay off the walk of shame
it ain't bout shit...feel me?


All writing remains the property of the author. Don't use it for any purpose without their permission.
likes

1

reading list entries

0
Commenting Preference:
The author encourages honest critique.