deepundergroundpoetry.com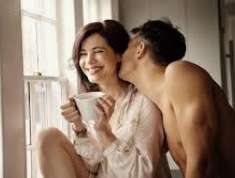 His Love
He so desires to be her peace
Offering her his best
Seems often
He fails at daily tests
He wants to be her safety
While she rests
Through his pain
Through his struggles
Shes consuming his thoughts
Again and again
He wants to dance upon moonlit sands
Walking together holding hands
Awaiting upon the arrival of their balance
He desires her at his side
Tranquil views
The sky
The water
Sandy feet
Uninhibited conversation
Between them
His desire to provide her a peaceful life
With his pains and struggles
He continues to
Work hard
All because He's in love
With her
When he awakens to
The aroma of coffee
First up at sunrise
He asks her of nothing
He pours his own cup of coffee
When evening comes
He says his prayers
Thanking God
For having her
All he ever wanted to do was make a comfortable world for her
He wishes for
Windswept hair
Walks along the trails
Her hand in his
Together they've finally arrived
He cares passionately
He loves deeply
He lives fully
He wants to be her peace of mind
Her safe place
Not her Hell
He wants to protect her for a lifetime
Not a spell
This is his love
Through his pain and struggles
He prays saying
Thank you God
For another day
Her hand in his
Feet in the sand
Tranquil  waters
Uninhibited together
Regardless of what balance
Or weather

©️kandicejohnson
2019 All rights reserved. All materials contained are not to be used/ reproduced/ copied/ edited/ published/ transmitted/ borrowed/ duplicated/ printed/ downloaded/ uploaded in any way without my express written permission. Feel free to contact me if you so wish to use my work.



All writing remains the property of the author. Don't use it for any purpose without their permission.
likes

2

reading list entries

0
Commenting Preference:
The author encourages honest critique.