Content Warning : Do you want to continue?
This poem contains content which some readers may find disturbing.
It is unsuitable for children or anyone who is easily offended.
YES
I am over 18 years old, I have been warned and I still want to read this poem.
NO
I don't want to read this type of content, take me back to the previous page.
deepundergroundpoetry.com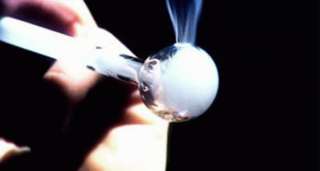 meth=death

head banging...been hating
coming on strong now...unraveling
feed that head...feel good...hell yeah
what you know about that?

I sling my song about dread
it's that anxiety deep in the soul
creeps up on ya like a bitch
shaking you up like now what?

fuck...it hurts
I'm nobodies little cunt
stepped to...you won't see me shake...nah
I'll be sidestepping that shit
got me some balls

fierce motherfucker got game
fight you in the streets
brawling...I'm down for life

got my head to the pavement...I'm feeling it
the streets be bumping
got all us phenes straight laced up for life
I'm here to tell you I'm breaking free

taking on demons
they be teeming
bringing on the real hurt
I got their number...yeah
I'm out for the kill

won't be dropping no dimes
it's me or them...down south business
I'm gonna handle it
get ugly on their asses
I mean vicious

I'm not their girl or whore
had me tricking just for the feeling
those the old days

watch as the new me emerges
shiny and clean
feeling the world at my feet
skyscraping with my raps
got you banging to um

the hood coming out of me
watch as this ghetto chick
get down with her bad self
riding high...freestyle

you want to get free?
walk with me
insane in the brain write about it
let your pen be your savior
a switchblade cutting through the shit

then you'll cut away the lie of you
and find the TRUTH

All writing remains the property of the author. Don't use it for any purpose without their permission.
likes

3

reading list entries

1
Commenting Preference:
The author encourages honest critique.