Content Warning : Do you want to continue?
This poem contains content which some readers may find disturbing.
It is unsuitable for children or anyone who is easily offended.
YES
I am over 18 years old, I have been warned and I still want to read this poem.
NO
I don't want to read this type of content, take me back to the previous page.
deepundergroundpoetry.com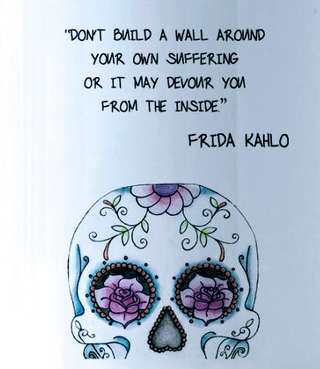 In My Feelings
I'm to in my feelings,
To say that I'm stone.
Though I'm not who I was,
I still don't know.
I can't keep a clear head,
I have no motivation.
All I think of is death,
As my inspiration.
Like who would miss me?
Besides my mom or my sister.

My heart is on fire,
From holding back rage.
Like I'm still too young ,
To be broken at this age.
But I still try to hold on,
So y'all think I'm okay.
When everyday I'm struggling,
To fight back the pain.

People say they're there,
When really their not.
"I'm too busy right now",
So I end up forgotten.
I'm use to it though,
That's just how it goes,
They say they understand.
But no one really knows.

So don't act like you know me,
Because clearly you don't..
I don't even know myself.
All you know is my ghost.
A shell of a being,
Who was once so pure.
Turned into someone ,
Disasterous and cruel.

So don't tell me you love me,
I might not believe it.
Don't tell me you'll be there,
Unless I can see it.
Because I am tired ,
My soul is bleeding.
My body is shaking,
My mind is frustration.

You were my addiction,
Now its the percs.
Maybe a few Xanax ,
Because I like to splurge.
I could mention a few others,
But ill let y'all wonder.

Because I want to be numb,
Take me away.
Or give me the gun.
I want to escape,
But no where to go.
No one ever answers the phone,
So unfortunately,
Drugs are all I've ever known.
I know its not my time yet,
But I just want to go home.
All writing remains the property of the author. Don't use it for any purpose without their permission.
likes

1

reading list entries

0
Commenting Preference:
The author encourages honest critique.