deepundergroundpoetry.com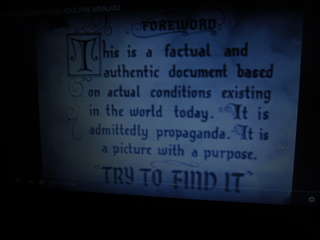 God, Jesus, or The Holy Ghost Said This Shit Was A-Okay.


So,

here wee go   as eachevery day
we
go.                   Only make'a'believe to know how
                          th'pore chylde
                                        died died died               died.
O,
      the overwhelmingness
                                            of such a pain'ed             t h i n g .
It has
been a year and it remains comfortly    dark, or dim.......the sunshine
                                                                                   is too gross for thee
                                                                                       eye'bawl
to process on it's way, (to find The Way), that the fckn evils will manifest
in diablo's fak'ed remembry..........
                                   it's all a joke (har'har'har)
           that                   was ever'never was meant to make a chump
                          of anyone,         (other than the Empty Ones, who,
                                     through no-fault of it's "own",
             became con'fused by "god", and the s'aints, and the murderers,
                           and despoilers of childhood via a great, expansive
        tracts         of     fckn       Tradition , going so far back in time
                   as to meet the ill beginnings.
                                                                Maybe Jesus Christ (our Lord)
                                              made
                         a few goofs in the process        of all this     phallic prevarication
     that            has             brought     ruin    to so many     to so many,  in this "light"
                                      of "new" developments, that've taken centuries
        to bring               forth    the continuance of "tradition" protecting  so many
                        child fucker fools who "know not what they knew"....... yeah!
         Catch'em at the crux of the crotch institutional......o, lord, these ass-reamers
  must be protected, covered-up....&, of course   re'assigned to some suckwad
                   outpost..........or maybe some impoverished "parish" excluded from
      that "power game" granted with the same "religious fervor" to make-right

                               all the fucking            abuses and betrayals.


                               
All writing remains the property of the author. Don't use it for any purpose without their permission.
likes

2

reading list entries

0
Commenting Preference:
The author encourages honest critique.