deepundergroundpoetry.com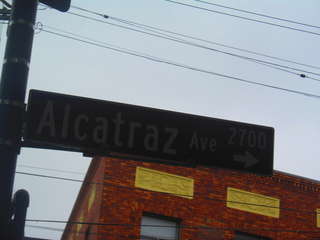 A Miscellaneous Poom That Fits Not A Category



Wonder when the starlings are
coming back.    Amazing little birdies, ain't they?

I canno          find a word (the word), to nudge me
             off this silly metaphoric precipice to free
       "me", freeflight wit them metaphoric   angels.

The beauties are long gone, and love became
                                                          impossible
                                 sometime ago.
Marginalized, minimalised, maybe due to invasive
           techniques from anOtherworld
           where none are allowed "from bad to worse"
      (in a topical, typical context),

Now comfort erodes much faster than rot.
And rot decomposes for The Cycle of things.
And The Cycle of things is merely one of those metaphors
   made for someone less imbecilic than my-self,
     and says dark is not evil, as light is not truth
                       (necessarily), always seeming
  to  try to make some Thing out of that which is not.

Now, where once I could touch you and hold your living hand,
     there is no consoling sound in either daylight or dark.
           Personally, "I can't stand it".... in whatever that
                  may mean, in any framework of "possible".

I come to the thought of You, with no'thing in hand, nothing
    at all graspable.........and certainly NoThing embraceable
                  (by any means) , and with no "going back"


aaaaaaaaaaaaaaaaaaaaaAAAAAAAAAAAAAAAAAAAAAA
2019dankozakbadpooms+worseFotograffy,..........
All writing remains the property of the author. Don't use it for any purpose without their permission.
likes

5

reading list entries

2
Commenting Preference:
The author encourages honest critique.