Content Warning : Do you want to continue?
This poem contains content which some readers may find disturbing.
It is unsuitable for children or anyone who is easily offended.
YES
I am over 18 years old, I have been warned and I still want to read this poem.
NO
I don't want to read this type of content, take me back to the previous page.
deepundergroundpoetry.com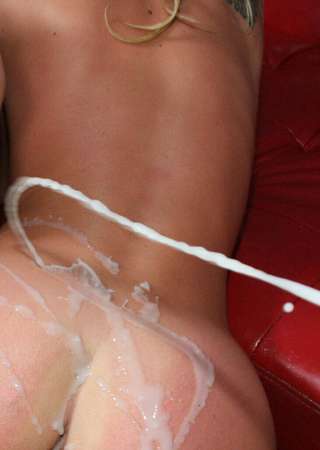 Bootyhole Canvas
"Put the dick to her so good she fell in love
Raw dick, so non-existent is the glove,
"Gotta be careful, because she's on no birth control
So I always pull out and canvas paint her bootyhole,

"Pussy so fire I almost slip up
In filling that pussy to the brim with hot nut,
"But with sex stroke precision I maintain
Not to get caught up in that baby making game,

"When I feel that sensation-it means it's time to go
So no more power fucking or grinding real slow,
"Or trying to get in an extra stretch
With eyes closed tight and veins popping out of my neck,

"But you have to watch for that pussy trap
When she start pink wall clenching and arching her back,
"Wrapping those tender thighs around the waist
Looking you directly in the eyes with that keep it in face,

"And like a fucking fool I almost give in
But I realize I don't need a care package along with my sin,
"Unless it's a wet farewell
Before or after my dick begin to swell,

"Once out-I prepare for round two
Squeezing cum from my dick until I'm through,
"Followed by an extra one-two-three shake
Then wiping the head clean of any lingering possible pregnancy mistake,

"If she's a true freak-she'll put it in her mouth
And vacuum the additional cum out,
"In the process performing double pleasure with one suck
Now I'm swollen again and ready to fuck,

"Okay baby, what position you want to do it in this time
And since this is the second nut it will take a long time,
"Until the buildup of the cuming storm
Then I'll withdraw and money shot like nasty porn".
All writing remains the property of the author. Don't use it for any purpose without their permission.
likes

3

reading list entries

1

Commenting Preference:
The author encourages honest critique.