Content Warning : Do you want to continue?
This poem contains content which some readers may find disturbing.
It is unsuitable for children or anyone who is easily offended.
YES
I am over 18 years old, I have been warned and I still want to read this poem.
NO
I don't want to read this type of content, take me back to the previous page.
deepundergroundpoetry.com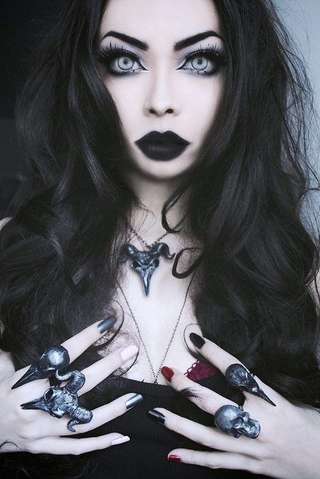 stuff a tampon up your ass to stop the leak
   
I come to inflict real some damage  
I hate what I've become so much I vomit  
the haters club is in full attendance    
with self-righteous pious poetry  
look at me in all my glory  
 
ooh and ah    
   
I would rather a neon light  
shine the truth of a whore's cunt  
to your approval  
 
yes there is truth in a whore's cunt  
it doesn't lie to you and tell you are God  
no, it requires another hundred if you take too long  
   
working a pussy like your broke  
your soul's out of money    
now prick get off  
   
I'm done crying for you  
it's not me but you knew that didn't you
I appreciate a good blade  
it cuts through the lies  
   
you've gotten to the heart of me  
but no one else could  
you know who you are  
the rest can just die  
   
with their fluffy bunny rabbit words  
that make me want to retch  
I don't give a fuck anymore  
this game is lame to me  
   
listen to the clucking hens  
bullied into a corner  
don't speak for yourself  
 
cower  
   
I will bring the underground  
back to the depths  
where Lucifer masturbates    
I'm sorry did I make you cum?  
   
I piss on you nicey nice thoughts  
and just like that I'm out of here  
back into my Mad Hatter world  
where I tell you to step off  
   
fuck what others think be you  
learn from the Queen of nothing  
when all the flies scatter  
you'll learn what really matters  
     
   
   
 
   

All writing remains the property of the author. Don't use it for any purpose without their permission.
likes

12

reading list entries

5
Commenting Preference:
The author encourages honest critique.