deepundergroundpoetry.com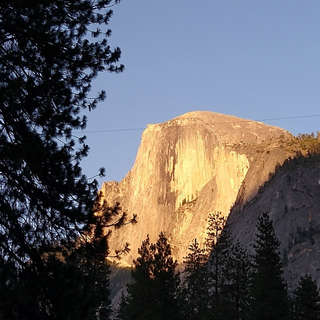 In Honey Gold, a Calm that Clings Unfelt -Sonnet Eighty
In honey gold, a calm that clings unfelt,
The points and twists, the curls and subtle clefts,
Begins in quiet breaths, in darkness melts,
The East burns bright like ancient sunrise left.

How in this canyons' valley, Godly formed,
The day seems in its start and end reversed.
For last of daily grace, the East conforms,
While sunrise seems, the Western rocks converse.

And in this place where God still daily fares,
Saved from the vice of greed and our disgrace,
So, we can with this God release our cares,
And gain perhaps a glimpse of Heaven's place.

Yosemite and Gods residing there,
I stand in quiet reverence, in prayer.
All writing remains the property of the author. Don't use it for any purpose without their permission.
likes

1

reading list entries

1
Commenting Preference:
The author encourages honest critique.