deepundergroundpoetry.com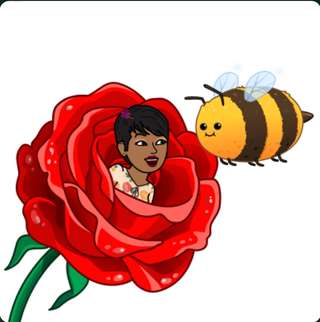 My Budding Rose
There are thousands of roses in this garden, but some how your the only one that stands out to me.
You have so many layers and edges to you that I want to untangle and let them bring an indescribable rapture to my core.
There is no need to flip a coin because baby this is not a game of chance, yet a twist of fate that has lured me to you.
I vow to you that this is not a game of monopoly for I will not gamble with your heart nor will I lead you on a path filled with deceptions and discretions.
You have so many thorns wrapped around your heart from broken promises and lost loves, but I'm here to heal you from those deeply rooted lacerations.

I can't wait to brush your smooth, silky petals against the surfaces of my skin.
Your petals that brings out your divine nature and is a mere masterpiece that the world can't seem to comprehend.
Oh how I would love to have your enticing aroma seep through my nose, like it is the rarest form of pollen known to mankind.
A scent that can seduce anyone woman to fall into your grasp easily and without even a second thought.
You are a rose that can never lose its luster neither your ability to shine even on days filled with drought.

Your roots were planted firmly on the ground to be camouflaged but somehow my vision became 20/20 when I seen you as an angel of mine that would protect me from battles not yet fought.
The way you use your mind to sow your seeds of wisdom and intellect into the world has ignited the contents of my sapiosexuality even more.
You are the type of rose that appears once every millennium, but some how I lucked up and got you for the taken.
A rose that gives my soul the joyous opportunity to let love be awakened.
You are truly a rose that I can never fathom to lose, so I hold you at comfort to the confinement of my chest.
So tight and near that I will never let you go for dear life, my dear.
All writing remains the property of the author. Don't use it for any purpose without their permission.
likes

7

reading list entries

3
Commenting Preference:
The author encourages honest critique.