deepundergroundpoetry.com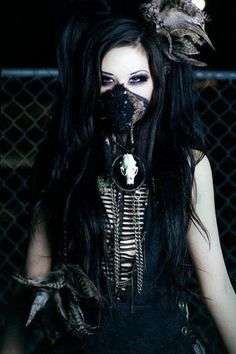 Him
I desire you meet Raven
cock eater, a cutter
who doesn't give a shit
here I can be myself...low down and nasty

spit, spin, twirl
I will get inside of you
spouting information personal to you
you'll wonder how I knew
it will unnerve you
you might come unglued
but don't worry Crimsin will put you back together

it might hurt to get this real
trust me it's worth it in the end
come with me into the dark
together we will hunt the light
we might discover redemption
is for the weak minded

careful now not to awaken any sleepers
the threads that string us together is on a child's spindle

belief in the unthinkable
your psyche might crack
reaching for that wisdom
starlight shining directly into your brain stem
telepathically thrilling and frightening you

tag your it follow me to where it goes
I'll show you revelations held in a jar
how deep are you willing to swim?
to learn the secrets of the universes
are you really him?

All writing remains the property of the author. Don't use it for any purpose without their permission.
likes

4

reading list entries

1
Commenting Preference:
The author encourages honest critique.