Content Warning : Do you want to continue?
This poem contains content which some readers may find disturbing.
It is unsuitable for children or anyone who is easily offended.
YES
I am over 18 years old, I have been warned and I still want to read this poem.
NO
I don't want to read this type of content, take me back to the previous page.
deepundergroundpoetry.com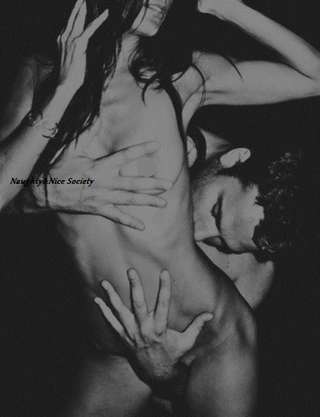 Touches
My mind undresses you,
my vision obscured by
your satin skin.
Your scent
intoxicating my senses;
the want is strong with pain.
Soft, long touches
of my mind upon
your velvet flesh.
Sitting in admiration;
an acolyte in front
of your sacred shrine.
Body trembling
as I bend down in
veneration,
arousal way out of ground.
Feeding your famished desires,
over and over again,
penetrating deeply,
into your every hole
with all my senses;
my sex burning like hell.
You mesmerise my manhood,
abducting my every limb;
wanting every part of you
could never be a sin.
My head between your thighs,
my tongue parts your labial lips,
I suck and pull your clitoris,
your squirts my mouth won't miss.
When your climax is over,
you bend your head to my face.
You savour yourself upon me,
setting my body on fire
with the flames
of your vixen kiss.
You stand and walk away
so selfishly;
a mistress all along.
I stared at you so desperately
as you left me hanging on.


All writing remains the property of the author. Don't use it for any purpose without their permission.
likes

6

reading list entries

2
Commenting Preference:
The author encourages honest critique.