Content Warning : Do you want to continue?
This poem contains content which some readers may find disturbing.
It is unsuitable for children or anyone who is easily offended.
YES
I am over 18 years old, I have been warned and I still want to read this poem.
NO
I don't want to read this type of content, take me back to the previous page.
deepundergroundpoetry.com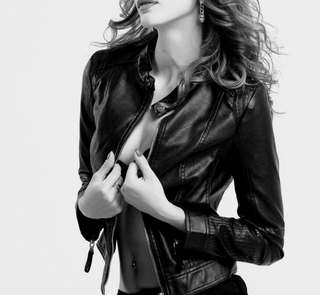 Drop Dead Silhouette
oh, so once again we don't get along
guess I never gave it too much thought
when you come back like a hurricane
dropping that body on me like a hand grenade
sexy legs and lustful fuck me eyes
black attire speaks of what you're really about
go ahead bitch start another fight
i'll just look at that drop dead silhouette
and you can call me what you like
as I open your legs by force
thrusting in your wet pussy because your mine
your curvy features are what I need
just like this hate fuck is what you crave
so why deny the truth?
sometimes it's not about what we do
but what we do to each other
and everything else fades in the backdrop
as we kiss and your nails claw in my flesh
then I smack your face red
you call me scum
with a lot of yada yada
but that's all fine and dandy with me
it's a fuck up situation
not one they talk about in fairy tales
when this hate is part of the fun
baby, i'll keep cumming back for more
All writing remains the property of the author. Don't use it for any purpose without their permission.
likes

6

reading list entries

1
Commenting Preference:
The author is looking for friendly feedback.