deepundergroundpoetry.com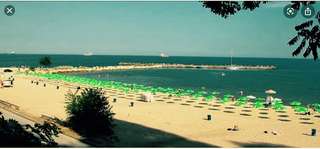 Summery muse
When golden orbs of sunshine
kiss your window sill  
and sunlight enters    
like divine floodlights    
and warms you up softly    
glinting upon your knick knacks    
and the decor then shines    
like glittery sequins    
you know    
it's time you stroll to the sunkissed beach    
and let sand and sun combine    
in olden golden shine    
for holidaying kodak moments!!    
Trees offer a background of tinsels    
A sunshiny backdrop for snaps[b]    
But in tropical places    
the heat of the summer    
can also be a real big bummer![/b]
Swimming pools a lucky escape
from a scorching parched landscape.
All writing remains the property of the author. Don't use it for any purpose without their permission.
likes

4

reading list entries

0
Commenting Preference:
The author encourages honest critique.