Content Warning : Do you want to continue?
This poem contains content which some readers may find disturbing.
It is unsuitable for children or anyone who is easily offended.
YES
I am over 18 years old, I have been warned and I still want to read this poem.
NO
I don't want to read this type of content, take me back to the previous page.
deepundergroundpoetry.com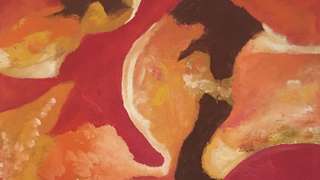 Seduction
I never get tired of grabbing your ass,
Seeing you in the cafeteria makes me horny, † †
You know what I want to do to you, † †
I see through your blouse, † †
You bring you nipples to me, † †
I miss you, † †
You feel my breath, † †
You want to take the risk, † †
You stop breathing, † †
You burp, † †
You swallow, † †
You wonder if I know, † †
You want me to seduce you, † †
make me do it, † †
Iím not a cheater, † †
I only want to be bad for you, † †
Iíll give you a safe word, say it Iíll know you can't take it anymore, † †
†I want you to fuck me in my mouth, but donít cum, What am I saying,
You canít work here and fuck me, You want a quick fuck, †
I have to go home to my husband, † †
I canít control my body, I donít want him to know, † †
I canít do this with you, we should be friends, † †
Iím lying I push him against the wall, drop to the floor open his fly pull out his cock and sucked his sweet salty meat, he came, some got in my mouth, I pulled back thinking of my husband, † †
Still wanting to taste more, † †
I lean forward covering the head of his cock with my mouth and tongue, licking and sucking I swallowed every drop † †
† †
† †
† †
† †
† †
†
All writing remains the property of the author. Don't use it for any purpose without their permission.
likes

0

reading list entries

0
Commenting Preference:
The author encourages honest critique.