Content Warning : Do you want to continue?
This poem contains content which some readers may find disturbing.
It is unsuitable for children or anyone who is easily offended.
YES
I am over 18 years old, I have been warned and I still want to read this poem.
NO
I don't want to read this type of content, take me back to the previous page.
deepundergroundpoetry.com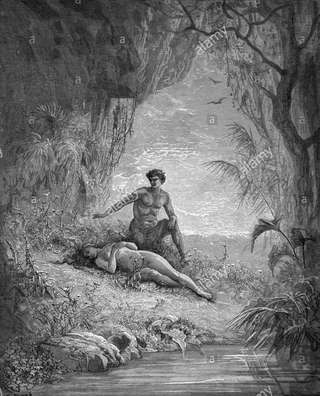 Denial
Through these chambers
we walk alone;
desires beckoning
as our arousal grows strong.
We yield to nothing.
We fear no pain
as we cruxify our souls,
denying our own shame.
The moralists aclaim
the purity of their intentions;
they bathe in hypocrisy
as if for divine intervention.
Shut your mouths to judgment;
you've made your beds,
so now sleep in them.
You scream indignation
for other people's vice;
you've screwed up your own,
stop screwing
with everyone else's life.
Many fear the rules
of contemption;
they've made hell
out of nature's good,
primitive intentions.
You want to condemn
me and my peers
for the ways of life
that we follow
because you,
self-proclaimed
well thinkers,
believe you can impose
on every living being,
your social laws
as God given dogmas.
Little do you know
that, the Intelligentsia,
sees through
your ill forsaken lies.
The Holy inquisition
was overturned
by human perspicaciousness;
never will bigotry overcome
the freedom of knowledge
against perverted lies.
You keep waving your banners,
proclaiming anathema,
what nature considers pure.
We will openly live like
nature calls us to be,
seeking and giving pleasure,
respecting all beings,
as equals in their diversity.
We are not alone.
We will stand together as one,
whilst liberty and respect
will oppose those who
hide behind the holy
sluts and rapists puritans
who talk about defending
sacred truths of morality,
living secretly
in an orgiastic ocean
of desecration and lies.
So heed my words:
depose your disdain.
Judge no one, as we all
bleed the same.
Open your eyes to the beauty
that nature has gifted;
open your arms to pleasure
and let your hearts be smitten.
All writing remains the property of the author. Don't use it for any purpose without their permission.
likes

4

reading list entries

3
Commenting Preference:
The author encourages honest critique.